Vince Gill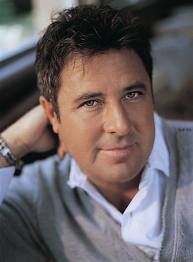 Latest News
"Oklahoma Borderline" - New 35 track 2 CD set featuring all 29 of Vince Gill's RCA career and bonus tracks.
Vince Gill Biography
Vince Gill has always been a musical wayfarer. He played bluegrass with Ricky Skaggs, country-rock with Emmylou Harris and Rodney Crowell and pop with the Pure Prairie League before becoming a country star in the early 1990s. He has accumulated more CMA and Grammy awards than any other country act.